Are You Not Having The Breakthrough Results You Want?
Discover The 3 Step Process To Identify Why You Are Not Getting The Results You Want!
3 Step Process To Achieve Breakthrough
See
How you see anything is how you do everything.  If you are fixated on a certain perspective, you will always do it in the similar way
Hold
Most of us have an underlying stories that is holding us back from achieveing what we want and this story is causing a recurring pattern
Future
Start designing your future from an empty slate and not from past experiences of things you don't want or even things that you want
Past Workshops And Trainings
Click On The Button
Click on the red colour button on this page to schedule for a call
Schedule A Call
Choose a time that works for you and schedule a 15 minutes call
Get On The Call
Get on the call with me and identify what could be stopping you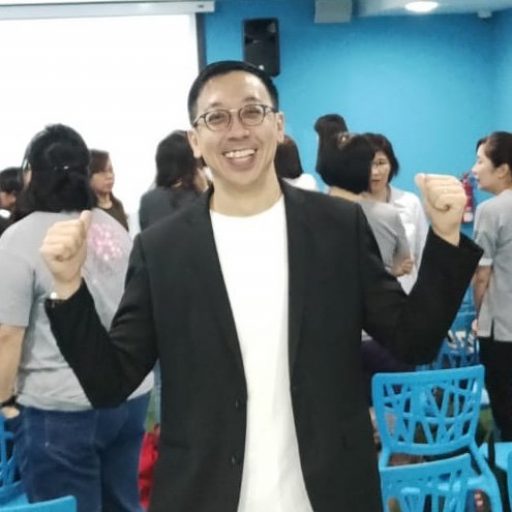 Eugene Goh
Entrepreneur | Coach
Hi, my name is Eugene and I used to work as an Area Sales Manager for a Swedish company for 14 years.
Ever since quitting my job, I have ventured into entrepreneurship and has taken on coaching and training for my business partners.
Throughout my years of coaching and training, I have discovered that most people are not achieving the results that they want because of some underlying stories they have been telling themselves.
Many have benefitted from the simple 3 steps process I shared and have gotten breakthrough results.
I am inviting you to click on the Schedule A Call button and get on a 15 minutes call with me to see what could be something that is possibly stopping you to achieve the breakthrough results that you want.
Talk to you soon.
I had Ummi Academy business set-up and need more help.
Eugene is a passionate speaker & leader.
His clear delivery and sharing of the topics helps to reinforce and will jump-start my business.
It spear headed my directions and goals in getting the right plugins necessary for my websites.
This incredible offer is worth every dollar spend as I got all the videos recordings plus bonuses.
Knowing how to get your own legitimate ebook in just 30 minutes.
Safe time and hassles by implementing his tips & strategies.
Eugene's coaching totally changed me.
On the first session itself I discovered my first breakthrough.
A fear so deep within me that has sabotaged my successes again and again for many years.
My second breakthrough came to me in the second session where I clearly saw and realized that I created pity stories around me blaming everyone but myself in many many situations and pushing a reset button wasn't too difficult at all.
Once I did that and detached myself from all those naysayers, my life and financial future started to look brighter.
And things just became positively better for me ever since.